Gringsing Fabric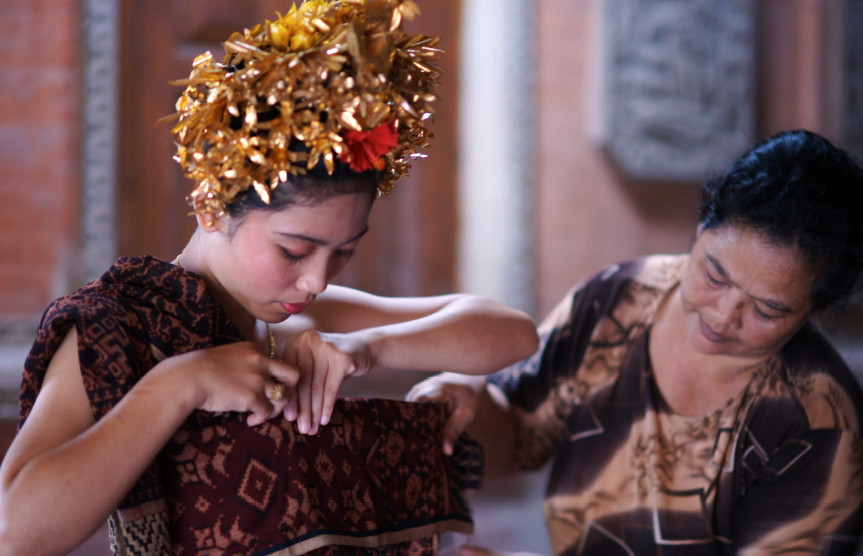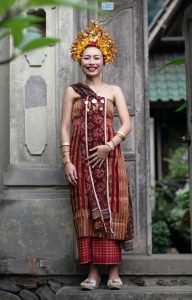 Only 2 places in the world make the woven fabric with double knot technique, and one of them is Tenganan village in Bali. The woven fabric from this village is called Gringsing. A process to make a piece of this kind of a fabric takes more than one year. For coloring are used only the natural materials, and for this process it takes at least one year. "Gringsing" fabric consists of three colors: red, yellow and black, and they're called "tridatu". For getting the red color they use the Noni roots, hazelnut oil for yellow, and Taum trees for black color.
There are 20 Gringsing fabric motives, but now in the village of Tenganan there are only 7 types left. Among them is depicted the scorpion Lubeng, Sanan Empeg is characterized by poleng box of red and black color; flower is characterized by chrysolite Cecempaka, Cemplong is characterized by big flower being surrounded with small flowers. Gringsing fabric is filled with all kinds of motives, Tuung Batun with seed of eggplant, and Motive of Wayang is characterized by puppet figures.
The coloring and weaving techniques for making fabric Gringsing, the time required, and customary rules of firmness of fabric make it highly valuable. The natives of the village use this fabric for religious ceremonies. Tenganan village community, that embraces
Hinduism, believe that all things done and that begin with religious ceremonies will result well and in salvation.
Gringsing fabric weaving process is following the rules that have been passed down from generation to generation by their ancestors. They maintain and protect the authenticity of
every procedure and process in making this fabric, so values in religious ritual is maintained. The dancers use Gringsing fabric (kain). In reality of everyday life of Tenganan community,
presented art is based on the values of trust, beliefs and teachings of the Divinity. The beauty embodied traditionally evolved from one generation to the next. Gringsing fabric represents beauty and special conditions used during ceremonial events.