LOVE IS NEVER LONELY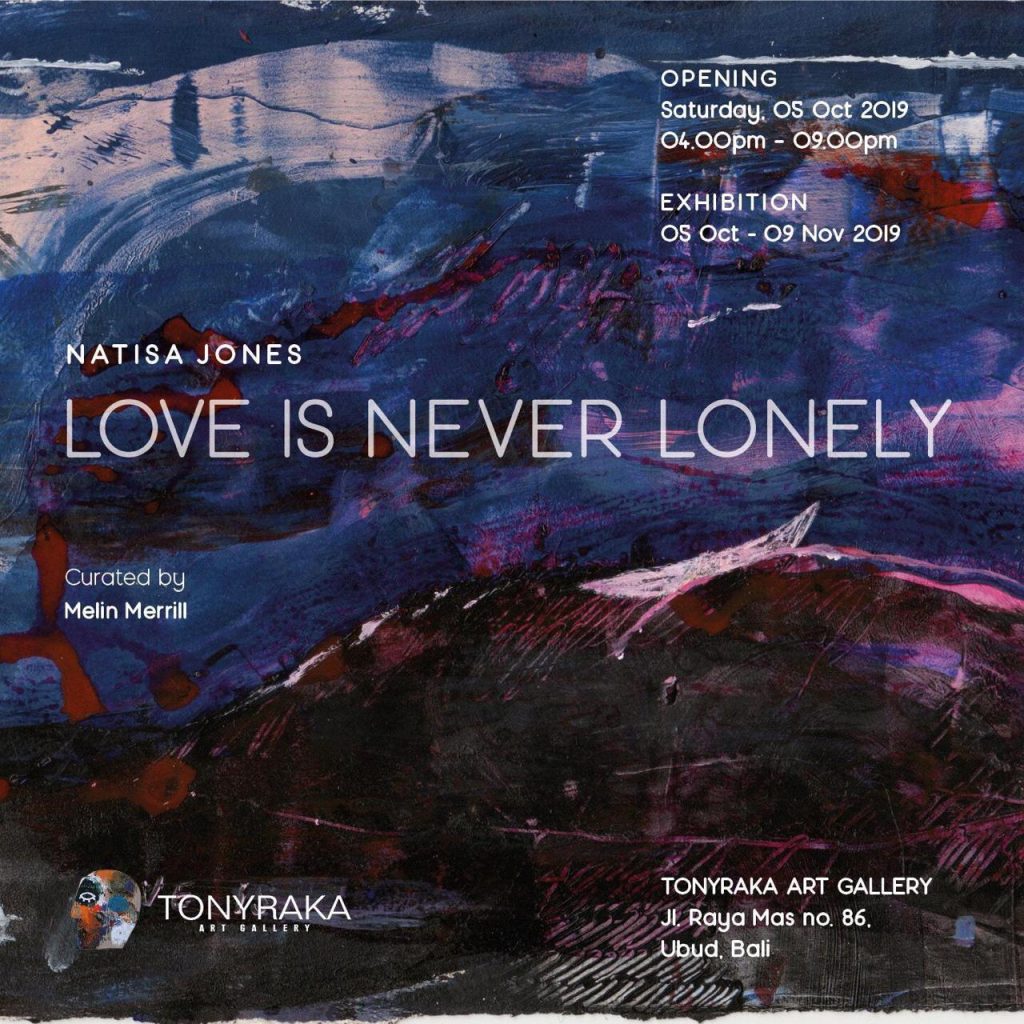 Here in the show, 'LOVE IS NEVER LONELY', we journey on with Natisa Jones, witnessing through her work the serenity in turmoil, and in the solitude of feeling alive, as she continue to search for what is true to her. This will be Natisa's third solo show since she began her career in 2013. Her works will be exhibitted in Tonyraka Art Gallery from 5th Oct – 9th Nov 2019.
In the scape of Natisa's mind we are taken to a distant vista, witnessing stillness in the tempestuous desolate of the ocean. The vast horizon is a reminder of life's grandeur. We can almost feel the swaying of the wave rocking the vessel, as if to empty it. Her paperworks are intimate in size. They seek less attention to seemingly create a sense of chasm with reality. In this show we are not accompanied by her genderless figures thay we have become familiar with. The representational character that is concern with making sense of its environment, has chosen to give way for the observation of the minute. The room within the smaller space canvas allow for a more comprehensible expression of the emotional landscape that is normally more difficult to pin point. The attempt in reinvigorating a journey of discovery, have presented a new artistic apparatus in a form of clay sculptures. By doing so, Natisa is able yo take apart and detach forms of references, egos, and identities.

-Curated by Melin Merrill
Natisa Jones, 'LOVE IS NEVER LONELY'
05 Oct – 09 Nov 2019
Tonyraka Art Gallery
Jl. Raya Mas no. 86, Ubud – Bali
Open Daily
09.00 am – 05.00 pm
@tonyrakagallery @natisajones_studio @mel_merrill
#tonyrakaartgallery #tonyrakagallery #ubudgallery #natisajones #natisajonesstudio #akarmedia