This post is also available in: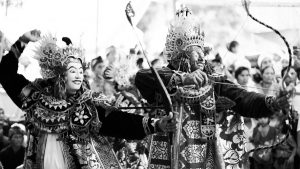 Rama is the main protagonist of the epic Ramayana, and believed to be the seventh avatar of the Hindu God Vishnu. Besides Krishna, Rama is considered to be one of the most important avatars of Vishnu.Being the oldest son of Kausalya and Dasharatha- the king of Ayodhya, he was the righteous successor of the king. The other wife of King Dashartha conspired and Rama had to go to exile. Respecting his father's honor, Rama started of his journey to fill the duty of being in exile for 14 years. Even though Rama had to pass many temptations, he stayed true to his virtue. He represents the perfect human, ideals without compromise. Rama married Sita, who joined him in exile.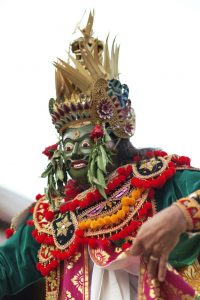 Laksmana was Rama's younger brother, with amazing skill of archery being able to loose five hundred arrows in one shot. When Rama married Sita, Laksmana married her sister Urmila. But, when Rama went to exile from Kingdom, Laksmana decided he would join him. He considered Rama would need help in the wilds of the forests. He left his wife Urmila in the kingdom, while he was accompanying his brother to exile. Laksmana is defined as a character of unconditional loyalty, love and commitment to his brother Rama.Laksmana and Rama went to many quests together. The crucial moment for a twist in Ramayana story is when Rahwana abducts Sita, by deceiving Laksmana, to whom Rama entrusted Sita's safety.
During the big battle with Rahwana's army Laksmana killed Megananda (Indrajit) and Atikaya – two sons of Rahwana.
Text by Jelena Vuksanovic