Coconization
This post is also available in:


" Transform products into a more modern tradition without abandoning its identity "
Adhi Nugraha was very concerned with the condition of typical Indonesian handicrafts. According to him, typical Indonesian handicrafts focus on details such as product quality, design, and beautiful packaging. As a result, Indonesian handicraft products are less competitive with foreign crafts.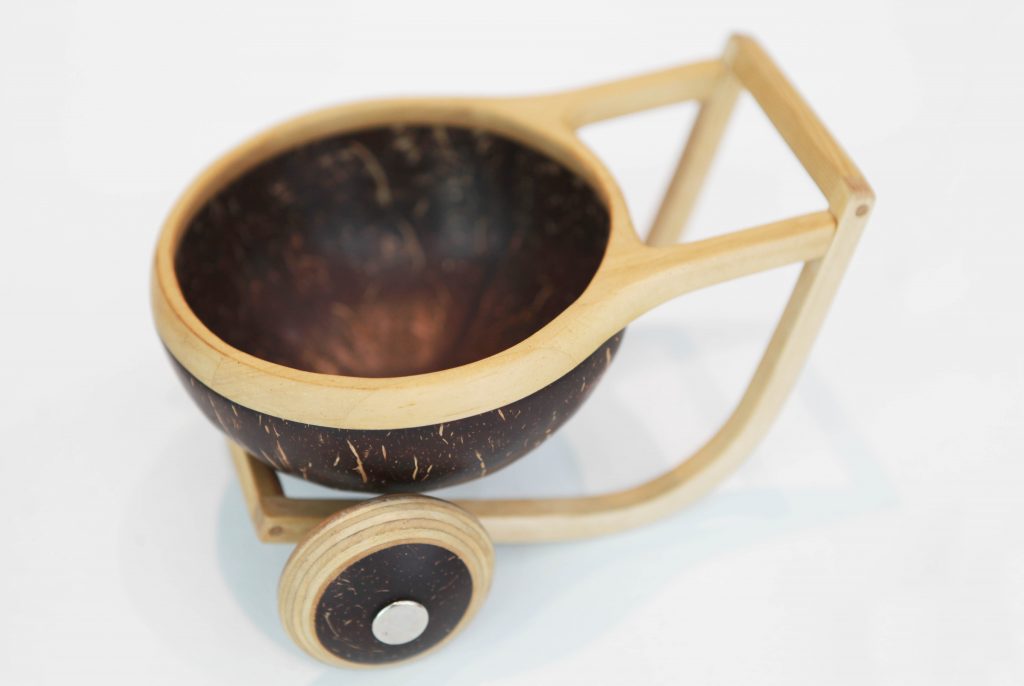 ---
Designer: Adhi Nugraha
http://www.adhinugraha.com/

Adhi Nugraha adalah seorang pakar dalam bidang desain produk. Mulai secara profesional mengembangkan desain produk di Indonesia sejak tahun 1990 dimana bersama teman-temannya membangun Lembaga Bantuan Desain. Lahir di Jakarta pada tahun 1965, setelah lulus dari SMA di Jakarta Adhi Nugraha melanjutkan sekolahnya di Institut Teknologi Bandung dengan jurusan Desain Produk. Pada Tahun 1990 membuat yayasan Lembaga Bantuan Desain yang diketuai oleh bapak Sobur, dimana yayasan ini bertujuan untuk mengembangkan industri UKM dibidang kerajinan dibantu dengan aplikasi desain. Setelah lulus dari ITB beliau melanjutkan magang kerja di biro konsultan desain di Jerman pada tahun 1992. Pada tahun 2000 Adhi nugraha melanjutkan studinya ke Finlandia untuk menyelesaikan gelar master dan doctor, dan membuat studio di negara tersebut untuk mengembangkan produk-produk tradisional Indonesia agar bisa masuk dan diterima di dunia kontemporer. Pada tahun 2012 Adhi Nugraha membuat Studio yang berlokasi di Lembang Indonesia,dan juga menjadi pengajar di Institut Teknologi Bandung sampai sekarang.